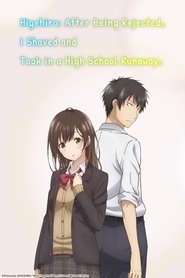 Title
Higehiro: After Being Rejected, I Shaved and Took in a High School Runaway
First Air Date
Apr 05, 2021
Last Air Date
May 10, 2021
Number of Episodes
13
Number of Seasons
1
Genres
Animation, Comedy, Drama
Networks
AT-X
Casts

Kazuyuki Okitsu

,

Kana Ichinose

,

Hisako Kanemoto

,

Kaori Ishihara

,

Yusuke Kobayashi

,

Natsumi Kawaida

Alternative Titles
刮掉胡子的我与捡到的女高中生, 刮掉鬍子的我與撿到的女高中生, 当我刮掉胡子时,会发生什么事, Hige wo Soru. Soshite Joshikosei wo Hirou., HIGEHIRO: Kucukur Janggut, Siswi SMA Kupungut, KujangSikut, Hige wo Soru. Soshite Joshikōsei o Hirō., Hige wo Soru. Soshite Joshikousei wo Hirou., HigeHiro, ひげひろ, ХіґеХіро, Хіґехіро: Я поголився, а потім привів додому старшокласницю, I Shaved. Then I Brought a High School Girl Home.
Plot Keywords
All Subtitle
ETC.